Darphin banishes brown spots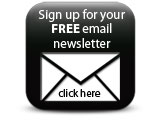 Darphin has added a new facial oil claimed to reduce the appearance of brown spots to its skin care collection. Organic Orange Blossom Aromatic Care promises to brighten skin, leaving the complexion more uniform, as well as protecting the skin from external aggressors, preventing further pigmentation problems.
The oil contains lavender essential oil to purify and detoxify; lemon essential oil to help restore translucency and clarify skin; carrot essential oil and liquorice extract to help boost radiance; and a cocktail of antioxidants including cranberry extract to help protect the skin.
Companies