Debenhams' Retail Director quits amid staff shake-up
Mike Goring leaves as stores and online merge following struggling sales
Debenham's Retail Director, Mike Goring, has quit his role as the department stores moves to merge its stores and online retail management.
The departure comes after a difficult few years at the store, which has seen profits decline in four consecutive years. The retailer is still yet to name a successor to outgoing Chief Executive Michael Sharp. The CEO announced last October that we would be standing down "sometime in 2016".
Last month, Investec, HSBC and Jefferies Group downgraded shares in Debenhams from "sell" to "hold". At the time, Investec said: "With cost pressures, a less flexible business model and online shift, it is difficult to see how sustainable growth can be injected into an undifferentiated business."
However, the department store managed to beat analyst expectations during the Christmas trading period. Debenhams reported a 1.9% boost in like-for-like sales in the 19 weeks to 9 January 2016.
Goring joined Debenhams in 2012, after previously working at BHS and Arcadia Group as Managing Director of BHS. He has worked at the Burtons Group from 1989 to 1997. It is not yet known where Goring will be moving to.
Debenhams has also recently announced the appointment of David Smith as International Director. Smith joins the retail from L'Oréal's The Body Shop.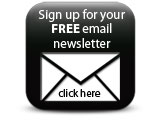 Meanwhile, current Marketing Director, Richard Cristofoli, has taken on an expanded remit. Cristofoli is now responsible for all of Debenham's creative and marketing functions, online and in store.
Companies