Debenhams gets the green light for store closure plans
The struggling British department store chain has won approval from creditors to carry out its financial restructuring plan
Debenhams' 2018 push to revamp its image
Debenhams has won over creditors and gained approval for its restructuring plan that could see at least 22 stores close, putting up to 1,200 jobs at risk.
The announcement came hours after the struggling retailer confirmed that the banks which own the chain, known as Celine, rejected all takeover bids.
Terry Duddy, Executive Chairman of Debenhams, said: "I am grateful to our suppliers, our pension stakeholders and our landlords who have overwhelmingly backed our store restructuring plans.
"We will continue to work to preserve as many stores and jobs as possible through this process. This is a further important step to give us the platform to deliver a turnaround."
Celine sought off a takeover bid by Sports Direct owner and Debenhams shareholder Mike Ashley in April.
Ashley proposed a lifeline under the condition he was named CEO.
Instead, the group of banks offered the high street chain £200m to support the restructuring process.
Stefaan Vansteenkiste of Celine said the investors are "a committed long term owner" and "there is an extensive turnaround experience, which we will deploy to support the management's plan and to position Debenhams for a long term successful future".
Debenhams has been on a downward spiral in recent years and reported an annual loss of close to £500m in 2018.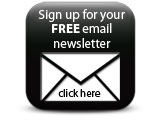 The stores earmarked for closure in 2020 are: Altrincham, Ashford, Birmingham Fort, Canterbury, Chatham, Eastbourne, Folkestone, Great Yarmouth, Guildford, Kirkcaldy, Orpington, Slough, Southport, Southsea, Staines, Stockton, Walton, Wandsworth, Welwyn Garden City, Wimbledon, Witney and Wolverhampton.
Companies