Debenhams has begun the battle of the Christmas adverts 2018
The British department store chain is celebrating the art of gift giving in this year's campaign
Debenhams has unveiled its entry into the battle of the Christmas adverts.
The British retailer has stepped away from its staple 'Found It' campaign, instead extending its new strapline 'do a bit of Debenhams' to 'do a bit of you know you did good'.
One of the first major British retail giants to release its festive campaigns, Debenhams aims to harness the 'unapologetic joy of shopping'.
The four 20-second films depict the lightbulb moment of when a consumer has found the perfect gift for a loved one.
Richard Cristofoli, Debenhams Managing Director of Beauty and Marketing, said: "Shoppers told us that the real joy of shopping comes from discovering the gift that you know the recipient is going to really love.
"We wanted to celebrate that moment."
The ads are set to Star by Kiki Dee and a voiceover by actress Jenna Coleman of Doctor Who and The Cry.
Debenhams will tease the adverts online and on social media this week before the television premiere on 9 November during Gogglebox on Channel 4.
The campaign will also appear on ITV, Channel 4 and across TV networks and video on demand in the run up to Christmas.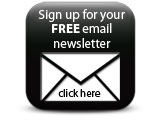 Watch the new campaign:
Companies