Debenhams launch new brands and products for Spring/Summer 2014
Colour Cosmetics | Fragrance | Retail | Skin Care
Debenhams has introduced a wealth of new products, including well-known, new, niche and exclusive brands
Following the launch of its 'biggest and best ever' beauty hall in the London Oxford Street store, Debenhams has now introduced a wealth of new products for spring and summer 2014, including well-known, new, niche and exclusive brands.
Debenhams is introducing a whole host of new brands including niche brand Philosophy, with its new The Microdelivery range including a peel and exfoliating facial wash. Ole Henriksen is another niche brand new to Debenhams, including brand new product The Clean Truth Cleansing Cloths, which will be available from May. Another new brand for Debenhams is trilogy, with its newest product being the Mineral Radiance Mask.
Debenhams also plans to launch Lancaster towards the end of April, a brand which is well-known for tan maximisers and its self-tan range. One brand that is being reintroduced is Aqua Manda, which Karleen Smith, Account Director at KilPatrick PR, explained: "is a brand that if you asked your mum, she'd know what it is, it was around a while ago and it is now being relaunched."
New products are also being launched from brands that are well-known to Debenhams, including Estée Lauder, which has recently launched Double Wear All Day Glow BB with SPF 30, its newest foundation. YSL's new Touche Éclat Wild Edition comes with an animal print design, something which seems to be a trend that is starting to appear more and more in the packaging of new products, according to Smith. Popular brand for Debenhams Urban Decay recently brought out its Electric Palette and bareMinerals celebrates the 15th anniversary of its Mineral Veil Finishing Powder with a limited edition flow through brush, filled with the powder in an innovative design which sees the brush attached to the packaging. The Nails Inc SS14 Gel Perfect Polish collection has recently been launched in Debenhams, and three new colours will be added to the collection, including a dusky blue colour, available from June 2014.
Elizabeth Arden launched new collection Summer Escape 2014, which features products such as bronzing powder, a colour gloss stick and a blue lash enhancing mascara. The new Colours of Brazil collection from Clarins, named with a nod to the Brazilian World Cup this year, includes a new eye palette, face palette and colour and comfort lip crayons. Also being launched in Debenhams are three more products from Elemis, Total Glow bronzing moisturiser, a pro-collagen hydra gel face mask and the Elemis Pro-Collagen Super System.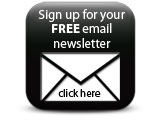 New additions to the Debenhams fragrance hall include fragrances such as Jean Paul Gaultier's Classique Summer Edition, Ghost's Eclipse and Jimmy Choo's Exotic as part of its spring/summer 2014 beauty products. Debenhams has also got two new celebrity perfumes: Nicki Minaj's Minajesty and One Direction's That Moment, which is expected to be a success based on the popularity of the boy band's last fragrance, according to Smith. One brand of fragrance that is exclusive to Debenhams is John Varvatos, a brand that is popular in the US, the newest release from which is Artisan Black.
Companies