Debenhams moves closer to CVA, bringing store closures forward
The department store chain is pushing to restructure its retail property portfolio
Struggling department store chain Debenhams is reportedly moving closer to a company voluntary agreement (CVA), which could result in a number of doors closing.
According to The Sunday Times, the CVA would allow the British high street retailer to renegotiate its rent and speed up plans to close 20 stores in 2019.
Debenhams is thought to be holding talks with lenders to increase borrowing.
Meanwhile, The Sunday Telegraph reported that Debenhams is exploring cash injections from US hedge funds as well as Sports Direct owner Mike Ashley, who also has a 30% stake in the company.
Debenhams revealed plans in October to close 50 out of its 166 UK stores – putting 4,000 jobs at risk – following record annual losses.
At the time the retailer said its smallest branches were at risk.
In January, Debenhams' chairman Sir Ian Cheshire and CEO Sergio Bucher were ousted from the board.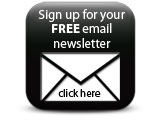 The elbow was given after the chain reported a 3.4% drop in sales thanks to poor Christmas trading.
Companies