Debenhams puts hopes in new Director Mark Gifford for turnaround
The non-executive director of Ann Summers previously served as CFO of House of Fraser and Game Digital
High street retailer Debenhams has appointed Radley chairman Mark Gifford as Director of its parent company Celine Jersey Topco.
Gifford is said to have a wealth of experience in large scale turnarounds and bringing stability to retail businesses.
He previously served for eight years as CFO at retailer House of Fraser, now owned by Sports Direct, and three years in the same role at Game Digital.
"I am excited about the opportunity to play a part in building a successful future for one of the UK's best-known retail businesses," said Gifford.
"We are assembling a strong group of board members and I am looking forward to working with the team as we implement the necessary changes to deliver a sustainable and profitable future.
"Debenhams is strongly backed by a supportive investor group with substantial resources and has an experienced management team with a clear plan to deliver a turnaround."
Meanwhile, Stefaan Vansteenkiste Debenhams' CEO said he was delighted that Gifford would be joining the company.
He said: "Mark's expertise and understanding of business change, as well as the retail industry will be invaluable.
"I look forward to working with him as we deliver the turnaround of the group."
Gifford becomes the latest executive to move in as the retailer undergoes major restructuring.
Vansteenkiste assumed his role from Terry Duddy, who took over as CEO after Sergio Bulcher stepped down in April.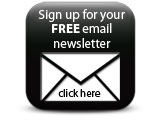 Meanwhile, Richard Cristofoli, Debenhams' beauty boss, resigned alongside two other executives last month.
Companies