Deck of Scarlet reveals autumnal eyeshadow palette
The make-up palette subscription service is the sister brand to Scentbird
Image via Instagram @deckofscarlet
Beauty subscription brand Deck of Scarlet has launched a new autumn-inspired eyeshadow palette.
The Oracle Eyeshadow Palette features ten matte and shimmer shades in red, navy, grey, peach, gold and plum purple colour.
Customers can shop the product for US$44.95 or subscribe to Deck of Scarlet and receive the product, as well as its Graphic Eye Kajal liner, for $29.95.
Every month, subscribers are notified of the make-up set and can choose to opt in before they receive it.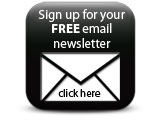 Companies