Deck of Scarlet reveals largest collection yet
The Deck of Scarlet has launched a Foil Eyeshadow collection inspired by top beauty influencers
Make-up palette subscription service Deck of Scarlet has released its largest collection of eyeshadows to date.
Each is named after a top beauty influencer; from a copper shadow inspired by Melly Sanchez, to a lime gold shade named after Isabel Bedoya.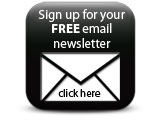 The Deck of Scarlet Singles Collection in Foils (from US$12) features 14 shades and is available at deckofscarlet.com.
Companies