Declutter guru Marie Kondo wants to spark joy with new online wellness store
The company behind the Japanese creator of the KonMari tidying up method is now owned by retail giant Rakuten
Japanese tidying guru Marie Kondo, who rose to fame by encouraging people to declutter their homes of items that don't "spark joy", has launched an online store selling cosmetics, wellness and homeware products.
The author of the book Life-Changing Magic of Tidying Up now sells a Daily Detox soap, Smoke-Free Smudge Mist, Tuning Fork & Rose Quartz Crystal and an Essential Oil Diffuser among other beauty products.
In a letter on her website, the star of Netflix series Tidying Up with Marie Kondo, explained that her KonMari method of organisation "isn't about getting rid of things, it's about heightening your sensitivity to what brings you joy.
"Once you've completed your tidying, there is room to welcome meaningful objects, people and experiences into your life."
Her e-commerce launch comes after retail giant Rakuten became a majority shareholder of Kondo's company KonMari Media in August.
But the venture has been met with criticism on social media.
"Marie Kondo is a genius hustler. Convince everyone to throw out their useless homewares, sell them some new useless homewares," one Twitter user wrote.
Another shared: "The entire economic model – which depends on the endless growth in consumption – relies on buying things you don't need, throwing them away, then replacing them with more things you don't need.
"Marie Kondo is merely following its inexorable logic."
Kondo's books on organising have sold in their millions and published in 30 countries.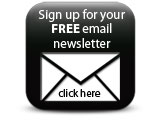 She was named one of Time magazine's 100 most influential people in 2015.
Companies