Decor and Development 4.0: Speed, reliability, and flexibility for new tube developments
In a market with shorter lead-times and smaller order sizes as well as multiple launches and the need for visual differentiation, digital technology is obviously part of the solution – from digital printing to collaborative platforms via data sharing in real-time.
Yet digital printing, which makes unnecessary color adjustment on the production lines, in effect transfers the decor expertise upstream of production. That's where our Decor and Development 4.0 program sits.
The program is in place already in Europe for laminate tubes, and will soon be available for plastic tubes, as well as in North America and Asia.
Together with our partner and global specialist of the industrial graphic chain Esko, we have developed pre-press tools as well as a collaborative platform to manage projects within our industrial facilities, across sites, and directly with our customers or their design agencies.
Thanks to Esko WebCenter, the ability to manage a project portfolio delivers higher efficiency, constant and easy prioritisation, and therefore optimal responsiveness.
This flexibility has been a critical asset throughout the current sanitary crisis, allowing to switch production across sites in line with supply chain constraints and opportunities.
Thanks to color sequence standardisation and the use of quadrichromy (CMYK), decor definition is included in a digital file. This file allows us to provide a 'proofing' to our customers: a decor rendering that is similar to a print trial made on industrial equipment in our sites, but that is actually made off-line on small digital printers that are calibrated for each type of tube.
Again, in a sanitary environment where travels and social proximity are reinvented, the quick approval of a 'proofing' via email and post brings significant savings.
Whereas a traditional color proof, made on site with an industrial line, can take 4 to 6 weeks and use 300 kgs of plastic materials, 'proofing' takes only a few days and uses 150g of resins (2,000 times less!) – these are very significant savings!
Such mastery of pre-press printing contributes also to responsible innovation, allowing to adjust the look and feel of decoration on tubes that include Post-Consumer Recycled resins or a layer of paper (as is the case for our brand new paper-based tubes), and whose web looks different from that of a standard tube made of virgin polymer.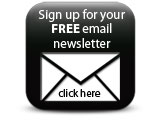 In just a few weeks, our European customers will be able to exchange directly with our experts via Albéa's collaborative platform – not only to preview the rendering of their decor but also to validate the whole tube development, including the color of web and cap.
Featured Companies