Decoration services that create unlimited style possibility
Packaging says everything about a product – whether it's elegant and luxurious, sporty and active, or sustainable and eco-friendly. Is your packaging telling the story you want your customers to hear?
At Epopack, they understand the needs of the beauty industry. They know brands don't just need containers, they need to tell the unique story and deliver the value to their customers.
As a leading manufacturer and global supplier in the sustainable cosmetics packaging industry with over 30 years' experience, Epopack offers an extensive range of high-quality containers to suit any need.
Epopack is also willing to work hand in hand with customers that require custom solutions.
The company is bolstered by the belief in the power of storytelling. They offer beautifully-designed, highly customisable, and environmentally friendly containers to ensure our customers' stories can be successfully delivered to the market.
Epopack provides printing, hot stamping, spray colour and injection colour services for all products.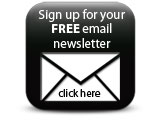 Send a request for catalog to info@epopack.com.
Featured Companies