Decorté makes UK debut with the help of Selfridges – and Kate Moss
The luxury Japanese skin care and make-up brand is now available to London Oxford Street shoppers
Luxury Japanese beauty brand Decorté has expanded into the UK via an exclusive retail deal with Selfridges.
Currently available in Asia, US and Italy, the Kosé-owned brand is now be available in the retailer's flagship store on Oxford Street, London.
Kazutoshi Kobayashi, President and CEO of Kosé, said: "After years of leading the skin care industry in Asia, we are excited to finally introduce English women to our innovative products which combine nature, wisdom and advanced science to reinvigorate skin and enhance natural beauty."
Supermodel Kate Moss will continue to serve as Decorté's global brand ambassador and is expected to appear on behalf of the brand at the Selfridges launch next month.
Selfridges Director of Beauty, David Legrand, said: "With Kate Moss as brand ambassador, our customers will instantly feel a connection with Decorté and will be excited to try and use her go-to products for the first time in the UK."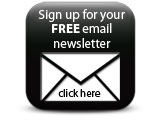 He added: "We admire the brand for its future-gazing approach to skin care and colour innovation; Decorté's dynamic and expert collections will make it an unmissable addition to our beauty hall."
Companies