Definicire - Good hair day
Hair is naturally beautiful
Best protection of the hair is that provided by nature: sebum, which is a perfectly chemically designed natural hair conditioner and the epicuticle, a lipid layer that includes 18-Methyl Eicosanoic Acid (18-MEA). This composition provides lubricity to the hair and constitutes the first line of defense against environmental aggressions.
Frequent use of shampoo, mechanical, thermal and chemical stresses remove the protective lipidic film. Hair is consequently difficult to comb, rough to touch, not glossy but also prone to tangling and frizzing.
Silicones and quaternary compounds are the main ingredients used as hair conditioner. They are both efficient, in different ways, but have limitations as regards biodegradability, build-up effect and image. In addition, they are not natural and far from the complex hair lipid layer.
Gattefossé has placed its expertise in lipid chemistry at the service of haircare.
Definicire is a unique ingredient obtained by interesterification of jojoba wax and sunflower seed wax in presence of polyglycerol. Its composition has been optimised to recreate performance of sebum and 18-MEA. Healthy hair is hydrophobic. Definicire reinforces the hydrophobicity of the hair. It acts as a lubricant decreasing friction between hair fibers and allows to improve hair quality in dry and humid conditions.
Claims
Increases hair hydrophobicity
Ensures hair discipline: frizz and volume control, curl definition even under high humidity
Inhibits the effect of static electricity
Facilitates combing
Enhances hair smoothness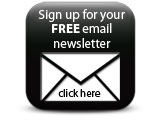 Applications
Rinse-off conditioners and masks
Pre-style treatments
After-style: anti-frizz day creams, protective hair sprays and lotions
Men's lines: beards, styling gums and waxes
Companies