Degree teams up with Gen Z dance network to promote active lifestyle
The deodorant brand and online dance entertainment network DanceOn, founded by Madonna, will work together to inspire consumers to be more active
Unilever-owned brand Degree has partnered with Gen Z digital community DanceOn to inspire consumers to be healthy.
The entertainment outlet, founded by US singer Madonna, Amanda Taylor, Guy Oseary and Allen DeBevoise, creates its own original series and shows dance content from online.
Together, the brands will create customised content for visual classes, plus online and social media content, to engage with consumers.
General Manager and VP of Unilever Products for Men's Grooming and Hand & Body Lotion, Dawn Hedgepeth, said: "Degree has long-been a proponent to moving more and dance is such a great way to stay active since it's fun, has a built-in social element and can be sustained over time.
"Our partnership with DanceOn is designed to encourage everyone to experience the multiple benefits - both physical and emotional - that come with dancing."
Meanwhile, founder and CEO Taylor, added: "Like Degree, our company understands the value of movement in one's everyday life.
"Our community of dancers choreographers and fans never stop moving and benefit from a product like Degree that works as hard as they do."
She continued: "We're excited to partner with Degree in our collective mission to share movement inspiration around the world."
The content will feature dancers including Alison Stroming, Nicole Kirkland, Tricia Miranda and Jessica Bass James, and will capture them using Degree products before performing.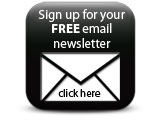 Companies