Deka Lash expands US presence with new Boston studio
The brand was founded by husband and wife duo Jennifer and Michael Blair in 2011
Michael and Jennifer Blair
Lash extension brand Deka Lash has announced the opening of a new studio in Boston, US.
The brand, offers semi-permanent eyelash services across its studios, including natural, wispy, cat eye and doll eye looks.
This is its second store to open in the Boston area, while an additional 20 are expected to launch in the region.
In charge of the store's operations will be Vivian Lin, who recently joined the brand after moving back to the area.
"The lash industry is a relatively new and growing rapidly," said Lin.
"I wanted to be part of something innovative and at the forefront, while providing a service that makes women look and feel good."
The brand was founded by husband and wife duo Jennifer and Michael Blair in 2011.
The pair then went on to establish Look Good Brands, which is the parent company of Deka Lash and fitness brand Legends Boxing.
Look Good Brands recently appointed Marcus Slater to head up its marketing division as it works to drive national and international growth.
Today, Deka Lash has more than 60 studios across 25 states in the US.
As well as its lash services, the brand stocks a range of its own-brand beauty products including a mascara, eyeliner, lash brush, lash cleanser and make-up remover pads.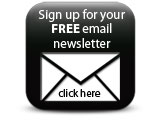 Companies