Delicious additions from KMI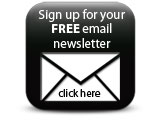 Beautifully Delicious, the gourmande skin care and body care collection from KMI Brands has been extended with two new products and a travel size range. New Apple & Watermelon Bath & Shower Gel is the first limited edition product from the brand, and a new Body Butter will join the Strawberry & Pomegranate range, a best-selling line which launched in January.
To take advantage of the demand for smaller, travel sized products over the summer Beautifully Delicious is also introducing 50ml versions of its Coconut & Shea and Papaya & Mango bath and shower gels and body lotions.
Companies