Dermablend Professionals appoints Boden in 'critical' partnership
The independent agency has previously worked with fast food chain McDonalds and US retailer Target
Colour cosmetics brand Dermablend Professionals has signed communications agency Boden to take charge of its media relations.
The L'Oréal-owned brand offers make-up products for the face and body that are designed for specific skin types, tones and conditions.
"Boden's culturally rich and purpose-driven strategies stood out and confirmed that they are the right partner to help us communicate our powerful brand stories to consumers across both the general market and multicultural segments," said Dermablend Professional's General Manager Malena Higuera.
"Dermablend has experienced incredible growth over the years and this new partnership will be critical to helping us increase market share and consumer advocacy."
Boden has previously worked on 'purpose-driven' campaigns for fast food chain McDonalds, US retailer Target, as well as a host of health care brands.
Commenting on the new partnership Natalie Boden, the company's founder and President, said: "We are inspired by Dermablend's commitment to performance, safety and the power of diversity.
"Dermablend is a brand that thinks about inclusion beyond skin tone and gender, catering to all skin types and conditions.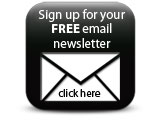 "Today it's more critical than ever to create meaningful communications programmes that resonate across segments, generations. We are incredibly proud to help them bring their story to stakeholders across the country."
Companies