Dermablend debuts #beautifulbeautiful project
The digital marketing campaign is an attemp to engage with consumers and encourage them to find their flaws beautiful
Dermablend has launched an inclusive beauty campaign, encouraging female consumers to embrace their perceived flaws.
The #beautifulbeautiful project was launched by the make-up brand that specialises in highly-pigmented products earlier this month and said to be inspired by the 'before and after' Instagram movement.
"I am overwhelmed daily by the amount of powerful brand love pouring in from our customers. Inspired by these stories, we want to challenge the standards of beauty — this is about changing the typical before and afters," said Malena Higuera, General Manager for Dermablend Professional.
Consumers are encouraged to share a selfie with one side bare-faced and the other side with make-up on Instagram, along with the hashtag, for a chance to win a trip to New York.
Higuera added: "After ten years of cystic acne and many more struggling with the clear skin bias around me, Dermablend taught me the true power that comes with making the conscious choice to wear make-up and feel confident in that decision.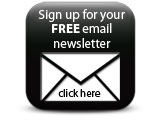 "If and when you do choose to wear make-up, everyone should feel comfortable in their own skin."
Companies