Dermalogica is opening a new UK flagship store
The new store opens on 11 December in Sloane Square, London
Dermalogica will open its new UK flagship store on 11 December in London's opulent Chelsea and Kensington borough.
The new Sloane Square store will provide customers with the full range of products and Dermoalogica skin care services.
Treatments will include a ten-minute skin analysis from a Dermalogica Skin Therapist to create a Skin Fitness Plan, based on the shopper's individual cosmetic concerns.
"Dermalogica at Sloane Square will be the go-to place for local residents, celebrities and international clients who want to experience personalised innovative skincare services and products that achieve healthy, glowing skin," said Glenn Poy, General Manager at Dermalogica.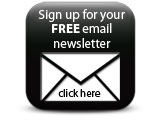 The 1,500 sqft minimalist designed space was created in partnership with interior design company, Lime Blue Ltd.
Companies