Dermalogica partners with Suffragette film
Promoting FITE campaign to support woman-owned enterprises
Dermalogica has teamed up with new film Suffragette for an extension of its existing Financial Independence Through Entrepreneurship (FITE) campaign. The global project supports woman-owned enterprises.
The brand is offering its customers an opportunity to win tickets to a private screening of the new film, followed by a live debate on women's empowerment. The film is due to hit UK cinemas on 30 October and will be the first feature-length film dedicated to the story of British suffragettes.
The film follows the story of members of the British women's suffrage movement in the late 19th and early 20th century. It stars Meryl Streep, Carey Mulligan and Helena Bonham Carter.
LCD screens in 20 high profile stores will be used to advertise the campaign, including three displayed at London's Westfield, Selfridges and Harvey Nichols.
Dermalogica's database of 100,000 subscribers will also be targeted by the campaign, as well as the Dermalogica and FITE homepages, blogs and social channels.
Rich Barnes, Head of Promotions at Brand and Deliver, which is working on the campaign, said: "Dermalogica isn't just vocal on the issue of women's rights but actively supports women's advancement through its FITE programme. It's the ideal partner for Suffragette which is an incredible story of strength, determination, passion and fearlessness."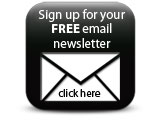 Chris Besseling, Director of Marketing at Pathé, which is behind the film, said: "With its all-star cast and powerful narrative, Suffragette is already one of the most talked about films of the year. The partnership with Dermalogica and FITE will help us bring the inspirational story of their fight to a new generation of women."
Companies