Dermalogica smoothes out eye care offering with UltraSmoothing Eye Serum
September sees the release of the new UltraSmoothing Eye Serum from US professional skin care brand Dermalogica. The serum (£36), designed specifically for sufferers of skin irritation around the eye area, will be the first eye product to join the brand's popular UltraCalming skin care line.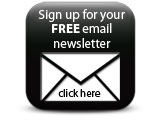 The formula contains a combination of anti-ageing ingredients including Magnesium Ascorbyl Phosphate (MAP), a water-soluble form of vitamin C, along with Hexapeptide–11, which is derived from yeast, and is believed to help improve skin elasticity and reduce fine lines. Finally, a combination of botanical extracts from harpoon weed and Norwegian kelp are combined with golden chamomile, and work to help prevent the leakage of fluids through the capillary walls that can cause puffiness in the eye area.
Companies