Dermalogica to launch Face Mapping campaign
The specialist skin care brand is to launch Face Mapping campaign throughout September and October
Specialist skin care brand Dermalogica has unveiled plans for a campaign to educate UK consumers on the importance of their skin's health, throughout September and October.
Face Map Our Nation will aim to educate consumers about the importance of skin health through the brand's skin analysis technique, Face Mapping. Usually carried out in-salon, Face Mapping combines three analysis techniques in one session: visual examination, examination by touch, and reading the skin as an internal organ (based on Ancient Chinese Facial Diagnosis). The process divides the face into 14 zones and enables the therapist to prescribe a customised, zone-by-zone skin regime for the client, with a view to help them achieve their ultimate skin results based on what is right for their skin, rather than choosing products based on the recommendations of friends or brand advertisements.
The campaign will centre around Dermalogica stockists, with all promotional and advertising material designed to highlight their expert knowledge and customer service. "We've created all the tools Dermalogica stockists need to best promote themselves, their events and their expertise by offering a free tool kit containing gifts and merchandising if they host a Face Mapping event. Our goal is to motivate over 600 events across September and October. All these events are being promoted across the Face Map Our Nation website and all social media platforms so consumers can easily locate their nearest event," said Jade Harris, marketing manager at Dermalogica.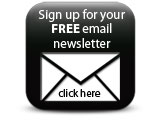 Further information about Face Map Our Nation can be found at facemapnation.com/uk.
Companies