Design agency PB Creative scores new packaging deal for Rexona
The new 'champions' line-up from the Unilever-owned brand features national football shirts on its packaging
Unilever's global strategic partner PB Creative has rebranded Rexona's (Sure in the UK and Ireland) packaging with national football shirts.
The agency says the new look aims to tap into Rexona's core consumers' passion for football.
The limited-edition range, which spans selected aerosol, compressed spray, stick and roll-on products, also reinforces Rexona's 'move more, live more' ethos.
Alejandro Fiecconi, Unilever's Global Brand Manager, said: "We wanted to honour the passion that our consumers have for football with a celebratory take on the original Rexona line-up."
Spain, Germany, Russia, Ecuador, Argentina, England and Brazil' shirts are among the countries that made the line-up.
PB Creative Co-founder and Director Pete Hayes said: "Working closely with the brand team at Unilever, we adapted the original design so that it would reflect the pride that fans have in the game and reinforce the relevance of Rexona as a brand."
The brand, founded in 2010, also creates packaging designs for personal care brands LYNX and Toni&Guy among others.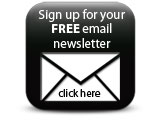 Companies