Design – modern day snake charmers
If you're marketing something with charms that are not immediately apparent, design needs to work extra hard on consumer appeal, says Jonathan Ford
If you're marketing something with charms that are not immediately apparent, design needs to work extra hard on consumer appeal, says Jonathan Ford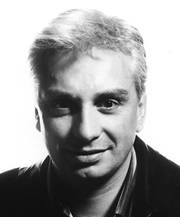 Jonathan Ford, Pearlfisher
The personal care sector has never been afraid to push the boundaries where possible. Recently the trend for yesteryear and the tinctures of the apothecary have complemented the interest in the darker, more edgy side of nature's healing properties as new preparations hit our shelves containing, for example, Belladonna or obscure herbs from the rainforest. Perhaps no surprise then that the latest direction for the industry sees an indulgence in some modern day snake charming with healing and efficacy offered by secretions from the natural animal world. Inspired or offensive? In terms of uptake and success, a lot comes down to how you look at it – and how it looks.
Botox is still booming, with millions of women the world over more than happy to inject their faces with toxin. Many argue the merits of it being a natural composition and, taking this mindset on board, brands are taking a step closer still to nature to reap the benefits of our animal kingdom.
The power of the snake entered the cosmetic spotlight a while ago with the likes of Rodial's Glamoxy Snake Serum. Essentially a wrinkle-plumper, this preparation doesn't use actual venom but is a viper-inspired serum. The brand switched its usual white packaging to black – maybe as a nod to a darker product – and also as a signifier of its premium status; a status reinforced by a luxe price point and the suitably enticing Glamoxy sub-brand preface. This product subtly entered the beauty consciousness and maybe Rodial was wise to introduce with a whisper rather than a bang in order to gauge reaction.
But then came bee venom. Not venom-inspired but actual bee venom. Bees and honey have been inextricably linked with beauty treatments forever and a day and so in light of our quest for the truly radical maybe this isn't such a huge leap for us to make? Particularly when the media has been rife with reports that Camilla, Duchess of Cornwall, is a big fan of the bee venom face mask.
Being promoted as an organic alternative to Botox, the £55 mask is one of several treatments developed by Deborah Mitchell for her very successful Heaven brand. Like Rodial, it's an addition to an existing range and uses the same pared-down, stylish packaging and deliciously inviting name, which promotes an overall perception of enjoyment rather than suffering in the name of beauty. But what about squirming in the name of beauty? The latest trend turns our attention to the humble snail.
Originally used for the treatment of acne and for healing scars, mollusc mucus is now being hailed as the wonder treatment for softening and clarifiying the skin. Again, this idea actually hails from centuries ago – the ancient Greeks to be precise. And while Chilean brand Elicina has been on the market from some 15 years or so, many new snail brands are now crawling onto the global marketplace.
South Korea's Missha and It's Skin make snail-based beauty aspirational without shying away from the star ingredient's origins
Currently De Tuinen Snail Gel – with a very accessible £21 price point – is sold exclusively at Holland & Barrett. Maybe the product itself is not seen as quite as glamorous and edgy as snake or bee venom but do we need such ordinary, clinical packaging and such a base and basic name? Although the product derivation is obvious, the name and packaging design does little to sell the efficacy or, perhaps more importantly, the desire.
Labcconte is another brand taking a more obvious and clinical route but surely the key with these products has to be that it's not actually about your common or garden snail but about buying into a new and premium treatment and making it a must-have rather than a must avoid. Snail products are reportedly booming in notoriously beauty product obsessed South Korea, and for an audience also known for its design savviness this surely has as much to do with how design is governing positioning as it does with the product.
Missha launched its Super Aqua Cell Renew Snail Cream in 2010. Claiming that it 'soothes, regenerates and heals skin', the product contains 70% snail extract, and to ensure the quality of the magic ingredient, snails are fed red ginseng. The name not only conveys the benefit but subtly marries a scientific beauty language – that we are already very used to – with the actual vital ingredient. The packaging itself is a premium looking graduated metallic effect jar and tube with just a very subtle swirl motif potentially representing a snail shell?
It's Skin, another home-grown Korean brand, manufactures Prestige Cream D'Escargot and its new launch is the Prestige Cream D'Escargot BB (Blemish Balm). BB creams are huge in this market and combining the two products plus an SPF ramps up the value and desirability – a desirability that is surely only enhanced by another metallic package (reminiscent of a self-tanning product and representing the Blemish Balm element) which ties back into its prestige positioning.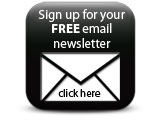 Design has always needed to both inform and engage – design out the bad and design in the good. And as this trend continues to gain momentum – with rumours of, amongst others, Bull Semen (shampoo) and bird faeces (spa treatments) hitting our shelves – the stakes are raised higher still as design takes on the challenge of taking maybe slightly unsavoury and shock factor products and making them highly desirable. But it should also be embraced as an exciting opportunity for design to showcase its power. Design done well cannot just sway but actively conquer and change consumer perception and buying motivation, making the once implausible an object of desire.
Companies