Diamond Cosmetics displays at Cosmoprof North America
Colour Cosmetics | Ingredients
With over 300 nail polish colors all made with a 10-Free formula as well as halal certified polish and soy-based polish remover
Our mission as a company is to provide our customers with high quality USA made nail products and cosmetics to create their own custom lines. We have over 300 stock nail colors in our 10-Free formula with new shades introduced each season.
We also have a breathable, Halal certified polish formula for prayer, with 28 colors and a clear topcoat.
We offer 17 nail treatments including top coats and base coats and all products are available turnkey or in bulk quantities. We also offer suspension bases in bulk quantities for INDIE Brands to create their own color palettes.
As a company, we are always on the forefront for natural, nail friendly products. At this show, along with our extensive range of nail polish, we are highlighting our Soy-Based Polish Remover enhanced with essential oil.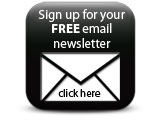 This bio-sourced product is a clean alternative to acetone and non-acetone removers and aids in strengthening weak, brittle nails while simultaneously restoring moisture to the nail. We look forward to meeting you at our booth where you can test our polishes, treatments, and cosmetics!
Companies