Diego Dalla Palma enters autumn/winter with elegance
Diego Dalla Palma's autumn/winter 2015 collection focuses on mystery and elegance.
The collection comprises a range of products that consumers can use to create a dark yet alluring end result. The products include: Urban Jungle Duo Eyeshadow (£15.50), which comes in two skus; Long Lasting Eyeliner (£12.50), available in a single dark brown shade; Long Lasting Eyebrow Marker (£14), which provides an intense colour and can be used to draw thin or thick lines; Chubby Lip Stylo (£14), a creamy yet vibrant lip product with a triple infusion of active ingredients; and Urban Jungle Nails (£9.50), in a vintage nude shade. Several other products complete the line-up.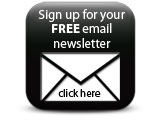 The range is available from September and can be bought exclusively from UK retailer Marks and Spencer and www.MarksandSpencer.com.
Companies