Digital Marketing Executive – Hertfordshire – £25-30,000 DOE
A background in beauty and experience in digital marketing
Are you used to working in a busy office environment and want to use your experience in digital or beauty marketing to make a breakthrough in career?
Do you spend your free time tweeting, instagramming and blogging about all things beauty & skincare?
Can you can conjure up innovative content that grabs attention and emotions?
You love to experiment with beauty and skincare products, sharing your passion with others on social media. As well as being passionate, you have a background in beauty, experience in digital marketing and can back up your enthusiasm with real understanding and knowledge of the beauty and skin care market.
Creating original content for a variety of uses and platforms, you will work with other beauty bloggers and a PR agency to pro-actively reach consumers and influencers to keep the brand conversation going.
As well as your creative side, you can also manage digital marketing and CRM projects and interpret analytics data and crunch the numbers to help further optimise web content and enhance the user experience.
Ideally you will have an English or Marketing degree and previous experience in an administrative, marketing or digital media role within the beauty and cosmetics industry. Adobe Photoshop skills would be a huge advantage.
If you meet the brief apply today.
(Ref AE1023).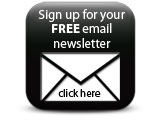 Email your CV to ae@arthuredward.co.uk or contact:
Heidi Bannister 01183 778 393 / 07747 792 272 / heidib@arthuredward.co.uk
Ana Filipa Calado 07792 958 152 / filic@arthuredward.co.uk
Melissa Shifrin 07803 504 100 / mels@arthuredward.co.uk
Joseph Bannister 07546 435 243 / joeb@arthuredward.co.uk