Digital Marketing Executive – London – £35-45,000 DOE
Developing and implementing the digital marketing strategy
Can you stop web traffic with eye catching content?
Do you have solid social media experience combined with a huge passion for beauty?
You will become the 'go-to' digital person within a small but progressive skincare company developing and implementing the digital marketing strategy, delivering impactful and engaging campaigns to increase the brand awareness and sales.
Taking ownership of Digital Marketing, you will have the opportunity to influence and shape the direction of the team, as well as the direction of the brand.
You will manage the website to keep it engaging and relevant by being proactive in the ongoing maintenance of the website, by spotting opportunities, updating SEO optimised content as and when required.
With your passion for beauty, creativity and marketing experience you will work with a team to help design, create, curate and manage eye catching social media content & ad campaigns. You will be an advocate for the company in social media spaces, engaging in dialogues and answering questions with a gold class service.
As well as being creative you have an analytical mind and good communication skills, who is not afraid to get stuck in and implement the strategies.
Your flawless communication and eagerness to do anything you can to get the job done will mean you're the perfect combination for this new social opportunity.
(Ref AE999).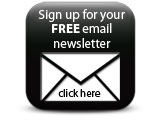 Email your CV to ae@arthuredward.co.uk or contact:
Heidi Bannister 01183 778 393 / 07747 792 272 / heidib@arthuredward.co.uk
Ana Filipa Calado 07792 958 152 / filic@arthuredward.co.uk
Melissa Shifrin 07803 504 100 / mels@arthuredward.co.uk
Holly Stanley 07384 256 771 / hollys@arthuredward.co.uk
Ben Ford 07710 392 825 / benf@arthuredward.co.uk
Christina Krajewski 07342 883 457 / christinak@arthuredward.co.uk
Joseph Bannister 07546 435 243 / joeb@arthuredward.co.uk