Digital-first retailer Janet's List goes offline with first beauty pop-up
The brand offers products on its website that are created by British women of colour, including beauty, jewellery and homeware
Digital-first retailer Janet's List has opened its first ever beauty pop-up on Redchurch Street in London's Shoreditch district.
The capital's consumers will be able to access the pop-up until 16 December, which offers 20 brands including Flora & Curl, Ayok'A, Colourshot, Sheer Chemistry and Adinkra Yoga.
The pop-up will also give consumers the chance to learn more about the brands and engage with its founders and products.
The brand represented are all created by British women of colour across beauty, fashion, lifestyle and home.
Commenting on the new venture, founder Janet Oganah said: "My mission is to connect customers with brands by women of colour while also giving them the best opportunities to successfully grow.
"One of the hurdles faced by women of colour in business is the lack of mainstream visibility particularly opportunities to get bricks and mortar in retail."
She continued: "The Janet's List pop-up solves this dilemma by providing a beautifully curated retail space, showcasing the best of British female entrepreneurship in all of its facets."
Oganah is a former barrister, practicing in family law for seven years before starting Janet's List.
She added: "Our goal is to help these amazing businesses to receive the mainstream visibility and support they deserve so that they can grow and thrive."
Currently, the brand is based on London, but would to expand and support businesses across Europe, America and Africa.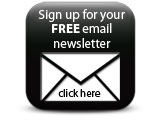 Companies