Dior launches summer essentials
Body Care | Colour Cosmetics | Fragrance | Skin Care
French beauty brand introduces new products for summer
Among the lastest launches from Dior is Hydra Life, a new skin care line aimed at 30-something women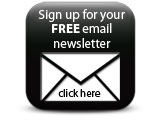 Dior has created two new body sculpting products that claim to work by creating firmness instead of volume thanks to the use of Vinifrine, a grapevine extract patented by Dior that is said to be a hundred times more effective than caffeine. Dior Svelte Body Hydrating and Firming Crème intensely nourishes the skin while tightening and toning it. Dior Svelte Body Beautifying and Toning Oil helps to redefine curves while offering the freshness and comfort of an oil.

Dior has an extensive line-up of new products for 2010. In facial skin care, Hydra Life is the brand's first highly moisturising line infused with an anti-ageing serum. Aimed at thirty-somethings, there are nine products in the line, including Pro-Youth Skin Energizer and Pro-Youth Sorbet Crème.

In fragrance, the luxury brand is launching Miss Dior Chérie Eau de Toilette, a floral chypre that is inspired by the scent of Spring.

Looking to the summer, Dior has launched Bronze After Sun, an indulgent Monoï balm to soothe and rehydrate the face and body after sun exposure. And in make-up, Dior's summer collection is inspired by beige, coral and fuchsia. The collection features star product Addicted to Dior, a white gold case that contains a duo of lip gloss colours.