Dior taps Cara Delevingne to front millennial anti-ageing line
The new Capture Youth collection is designed for women in their thirties to ward off wrinkles
Dior has named Cara Delevingne as the face of its new skin care line Capture Youth.
Despite being only 25-years-old, the luxury brand hired the model to front the anti-ageing line marketed to 30-something women.
The LVMH-owned brand's new range is designed to help millennial women prevent the signs of ageing.
Delevingne joins fellow 'it girls' model Bella Hadid, as well as actresses Jennifer Lawrence and Natalie Portman as a Dior beauty brand ambassador.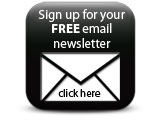 This isn't the first beauty campaign Delevingne has fronted, the British model was appointed a Rimmel ambassador last year and in 2011 she was the face of Burberry Beauty.
Companies