Direct Selling/Social Selling – Recruitment/Sales Manager – Home base
Be part of the ambitious growth plans for this highly profitable Direct Sales channel
£basic salary + company car + uncapped bonus
This is an amazing opportunity for an experienced Senior Direct Sales professional who has proven experience in recruiting new consultants into their business and significantly growing their business region.
My client, an award-winning premium Skincare and Lifestyle brand with a great story and product offering. Well established with an already high profile with great positioning in the beauty market, you'll find their products in high end Spa & Hotels as well as luxury Travel Retail. Looking to appoint someone rather special, you will be part of the ambitious growth plans for this highly profitable Direct Sales channel.
Working from home, you'll be responsible for creating your own region. Initially focusing on hands-on sales; really getting to know the brand by delivering product education training presentations to potential customers, creating both excitement and drama around the brand offering. You must love presenting to large groups of people, inspiring genuine interest and talent spotting those who have the right personality and attributes to join the business and become sales consultants for the brand. Driving and growing your business through the recruitment of others is a key part of this exciting job.
With experience in this dynamic sales channel you'll already be aware that this opportunity is not a 9-5 office type role! largely working evenings and weekends you can really work it around the rest of your life. In return, you would be joining a truly unique company. Privately owned and lead by inspiring and charismatic Founders who have developed a very special beauty brand with exquisite products, rivalling the most luxurious you'll find in the luxury retailers.
Business Development Manager
Recruitment
Direct Sales
Premium Beauty
Presentations
Education
Inhome Sales
Team leadership
Sales Management
Home Based
As well as a competitive basic salary and company car you'll earn unlimited bonus and be offered outstanding benefits. The HQ is an amazing place which you'll visit once up and running on a monthly basis. Rewards are as you'd expect generous, plenty of lovely perks, discounts and incentives.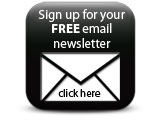 So, if you are intrigued by what you've read and want to know more, please send your CV to Ali Reffell, Senior Consultant - Health & Beauty at VPss without delay.
Companies