Director Product Development — London — £100-150,000
Develop product briefs, define product benchmarks and research raw materials and ingredients
Do you live, sleep & breathe all things Makeup and know all newest trends?
Are you obsessed with New Product Development and want to show off your innovative skills?
With your 10+ years' experience developing Colour Cosmetics, you will be joining the Senior Management Team as the Director of Product Development. Your innovative ideas will allow you to develop product briefs, define product benchmarks and research raw materials and ingredients to use in formulations.
Your previous experience working with Chemists and Formulators will allow you to confidently manage internal and external/independent testing processes along with coordinating samples for safety and stability testing. You will be required to support the QC with product documentation including MSDS and manage and liaise with the in-house regulatory compliance team.
Your ability to build a team will allow you to keep them informed weekly of project updates and issues as well as the newest trends you love. 
This is a fantastic opportunity for a Director of Product Development with an entrepreneurial spirit.
(Ref AE1164).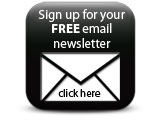 Email your CV to ae@arthuredward.co.uk or contact:
Heidi Bannister 01183 778 393 / 07747 792 272 / heidib@arthuredward.co.uk
Ana Filipa Calado 07792 958 152 / filic@arthuredward.co.uk
Melissa Shifrin 07803 504 100 / mels@arthuredward.co.uk
Holly Stanley 07384 256 771 / hollys@arthuredward.co.uk
Ben Ford 07710 392 825 / benf@arthuredward.co.uk
Christina Krajewski 07342 883 457 / christinak@arthuredward.co.uk
Joseph Bannister 07546 435 243 / joeb@arthuredward.co.uk
Featured Companies