Discover a new sensory dimension in hair and skin care with Glucotain
Hair Care | Ingredients | Skin Care
Suitable for hair and skin cleansing applications
GlucoTain's innovative sugar-based surfactants indulge the senses through a range of individual foam structures – from fluffy to rich and light to caring, in skin and hair products.
This renewable surfactant range embraces mildness without compromising on cleansing, and is ideal for new platforms and sulfate-free formulations.
GlucoTain is suitable for hair and skin cleansing applications such as shampoos, shower gels, soaps, facial cleansers and shaving foams.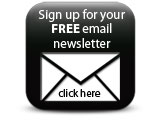 Visit Clariant International at in-cosmetics - North America, Booth #C70
Featured Companies