Discover glass-beating luxury plastic packaging for the sustainable cosmetic revolution
Premium, sustainable, convenient. Why not combine all three? PET plastic, when done in a "heavy wall style", does just that:
The high-clarity surface gives your product divine presence on the shelf, display stand, and even online photos with a sturdy, luxurious, glass-like feel when handled
Shatter proof and lighter than glass to make your shipping safer and cheaper
The most eco-friendly plastic material in the world, international recycle code #1, aligns with your consumer demands and your conscious brand standards
Fully customisable with near-limitless options (caps, lids, pumps, droppers, decoration and of course sizes) to find just the right fit and function for your skin care or hair care products.
Upscale Taiwanese producer Epopack is now offering PET Heavy Wall jars and bottles, with a choice of new or 100% PCR (post consumer recycled) material.
And we also have airless bottles to ensure every last drop is used. Not sure exactly what material and options are best for you? Epopack has a brand new catalogue to aid your upcoming launches.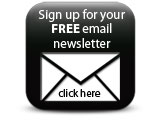 It is a thorough tool for eco-conscious designers and developers to find a canvas for their style. To be the first to access the catalogue and request samples, just email:info@epopack.com.
Featured Companies