Discover modular mascara with HCP
Mix & match cap and bottle profiles
Modular packaging provides many style choices; select from various cap shapes and bottle profiles; manufactured in HCP Germany.
Optimise the application system with fibre or plastic brushes to achieve the desired lash look.
The packs shown here are available with either a PET (FL199) or PP (FL166) bottle, with an OFC of 16.9ml.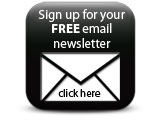 For more information on HCP's mascara brush offerings, please contact mascara@hcpackaging.com or your local HCP representative.
Featured Companies