Discover the mini version of Asquan's award winning Frame Collection
Inspired by modern architecture, the Micro Frame Collection is the latest addition to Asquan's Iconic Frame range.
Featuring a hidden magnetic closure and a transparent base, encased by a contrasting outer framework, the aesthetic creates the illusion of floating colour pans.
Like their larger counterparts, the Micro Frame Collection is cool, clean and contemporary.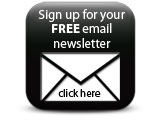 The Micro Quad, with its 17mm pans is perfectly proportioned for hot poured lip and eye cream as well as conventional pressed shadows, while our Micro Single 36mm is perfect for mono eye, blush, mini bronzer and illuminator.
Featured Companies