Divine Skin launches treatment to help cure stress-induced baldness
Topical product to be marketed as Spectral.F7 under DS Laboratories brand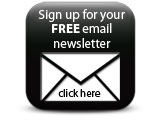 Divine Skin Inc. has released the first topical treatment containing asstressin-B, a peptide discovered to re-grow hair on bald mice. The company is the first biotech developer to synthesise and commercialise the peptide for human use in a cosmetic product, which will be marketed as Spectral.F7 under the DS Laboratories brand.

A clinical study, published in February and conducted by the University of California Los Angeles and the Veterans Administration found the peptide to block receptors for corticotropin-releasing factor (involved in the stress response) when applied subcutaneously to mice that had gone bald due to overexpression of stress hormones.

"Astressin-B is a very complex peptide that is difficult to synthesise," commented Divine Skin ceo Daniel Khesin. "So we are especially excited that the resulting product will be reasonably priced as well as cutting-edge, considering the extraordinary development schedule and cost.

"We think that this technology is years ahead of its time," he adds. "It could provide significant benefits to many of our customers."

Spectral.F7 can be combined with other treatments or used alone and follows the launch of Divine Skin's Nanoxidil, a molecule designed to stimulate follicles at the vertex of the scalp. Shipping is expected to begin in October.
Companies