Doggylicious dog grooming products
M&H works with Pets at Home and Byotrol on the launch of their new range of dog grooming products
M&H is delighted to have worked with Pets at Home and Byotrol on the launch of their new range of dog grooming products called 'The Groom Room'. 'The Groom Room' product range comprises:
250ml Aloe Vera Dream Shampoo
250ml Puppylicious Tearless Shampoo
250ml Tea Tree Treat Show Time Shampoo
250ml Top Barks 2 in 1 Conditioning Shampoo
250ml White Satin Coat Brightener Shampoo
250ml Dubble Bubble Bath
200ml OMG - Odour Buster Deodorising Spritzer
200ml Pamper Me Deodorising Spritzer
200ml Puppy Power Deodorising Spritzer
The 250ml tubes are in bright funky colours with silver flip top caps and all products carry a distinctive paw print on the front.
Over the last 18 months M&H has made major investments in the latest tube technology and can now manufacture and decorate a million tubes a week, as well as offering enhanced graphics through upgraded print capabilities.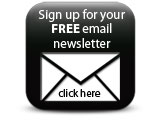 If you would like more information from M&H Plastics, please call 01502 715518, email marketing@mhplastics.com or visit www.mhplastics.com
Companies