Dolce & Gabbana announces launch of Velvet Cypress fragrance
The premium designer brand's latest scent is inspired by the Mediterranean landscape
Dolce & Gabbana has expanded its Velvet Collection fragrance range with Velvet Cypress.
Available internationally, the scent contains notes of cedar, natural extracts of bergamot, lemon and sage. The fragrance, targeted at men, will be available in 50ml and 150ml sizes.
Velvet Cypress, along with the whole Velvet Collection, is inspired by traditional Italian landscapes, with the product taking its name from a tree only found in the Mediterranean region.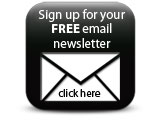 Launch: March
Companies