D'open for business: New CBD retailer The Chillery enters digital space
Founded by Marisa Schwab and Floriane von der Forst the e-tailer aims to educate customers on the benefits of using CBD beauty products
CBD beauty brands could get their products stocked on a new e-commerce site.
The new platform, The Chillery, was founded by Marisa Schwab and Floriane von der Forst after discovering CBD beauty products on a wellness retreat.
The site is divided into five key treatment areas for sleep, stress, pain, beauty (skin care) and intimacy, and offers information on CBD products.
"Although there is increasing awareness on this ingredient, there is still a lot of educational work that needs to be done on de-stigmatising the cannabis plant, hemp and its positive effects on the human body," said von der Forst.
"Often it is thought that CBD and marijuana are one in the same, and thus that all the preconceived ideas about marijuana are tied to CBD."
Meanwhile, Schwab added: "We had both used CBD-based products in LA and London, and discovered the fantastic benefits, but when we were searching for products around Europe, we found we were missing more choice, variety and quality.
"Many of our friends has the same problem, so we decided to build The Chillery based on three pillars that are our key beliefs: to raise awareness for and educate on CBD, to provide a trusted place to find the world's most premium products and to offer a helpful guide to personal use of CBD."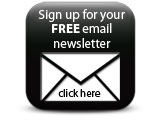 Currently, the brand has partnered with Hora Skin Care, KIKI Health, Yuyo Botanics, LDN CBD, L'eela Body Care, Wunder Workshop, Ohana CBD and You & Oil.
Companies