Double promotion at Jarvis
Tony Causer (left) & Gavin Bird (right)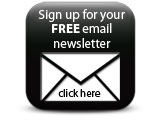 UK developer of natural cosmetics and botanical extracts, Jarvis has made two senior promotions as part of continued expansion plans.

Gavin Bird has been appointed technical director, having joined Jarvis in 2009 as a formulae scientist. He will play an important role in business strategy while maintaining a hands-on laboratory presence.

Bird began his career at The Body Shop in 1994 before moving on to global cosmetics developer COSi where he held various roles within the development team. He then went on to head the R&D team for one of Europe's largest contract cosmetics manufacturers.

Jarvis has also promoted Tony Causer to the position of technical manager, providing support to the company's manufacturing and filling operations. He will also assist Jarvis' customer relations team in providing a seamless service from product conception through production to filling and despatch.

Causer's current projects include managing a new bespoke database system to house the wealth of information Jarvis holds on raw materials and natural cosmetic formulae.

Jarvis md, Quentin Jarvis said: "We are very excited about the two new roles we have created for Gavin and Tony which will add huge focus to our drive to become the leading development company for smaller, specialised companies to access bespoke expertise. This is part of a company-wide drive to increase our services and support for clients who are expanding and looking to our technical expertise to help them achieve registration in all corners of the globe."

Jarvis develops leading edge, scientifically advanced, natural cosmetics and toiletries. It also has manufacturing and filling facilities and is renowned for its pioneering development work on botanical extracts for all sectors of the cosmetic and toiletries industry.
Companies