Douglas introduces smartphone payment technology
Colour Cosmetics | Fragrance | Retail
Consumers can scan QR codes from a payment terminal using Yapital
German retailer Douglas has introduced a new way for consumers to pay for their products.
Consumers at the cosmetics and perfume retailer can now scan the QR code from a payment terminal using the Yapital app, then confirm the amount with one click. Yapital also provides a real-time overview of all transactions.
In 2015, Douglas also plans to allow consumers to use the Yapital app to pay online, by scanning the QR code during online checkout or by entering their Yapital credentials online. Customers can also pay by scanning the QR code on the invoice at delivery.
Nicholas Denissen, Group Director of E-Commerce at Douglas, said: "At Douglas, the customers' shopping experience is paramount. Our customers know that they will get a first-class range of products, professional and friendly advice as well as exceptional service at Douglas stores. Yapital completes this superb shopping experience with a modern, fast and simple payment process."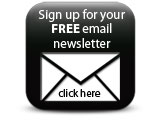 Niels Lohmüller, Executive Vice President of Business Development at Yapital, added: "We are very excited about the launch in Douglas stores. Just in time for the year-end shopping at one of the leading German perfumery chains, Yapital can prove again how easy it is to shop with your smartphone. Yapital is not only safe and fast, it also offers additional benefits such as a transaction history and the ability to send and receive money. Yapital is simply more fun to use than any other payment method."
Companies