Douglas takeover passes 95% threshold
Beauty Holding Three is now in a position to squeeze out the remaining shareholders
The takeover of Douglas Holding by Beauty Holding Three, as previously reported by cosmeticsbusiness.com, has reached another stage.
Beauty Holding Three has now secured 96.11% of the shares of Douglas Holding, passing the 95% threshold needed to squeeze out the remaining Douglas shareholders in compliance with the German Securities Acquisition and Takeover Act.
Douglas shareholders who have not yet accepted the public tender offer have until 20 March 2013 to accept the offer.
Dr Henning Kreke, president and ceo of Douglas Holding, said: "This result marks a brilliant start to the new year. We will now gradually implement our vision for Douglas Holding together with Advent International and continue the success of our consortium."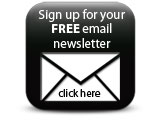 Beauty Holding Three is a holding indirectly held by the advised funds of Advent International and the Kreke family.
Companies