Dove Men+Care celebrates all father figures in There to Care campaign
The marketing drive from the Unilever brand is its latest Father's Day ad
Dove Men+Care is breaking away from the traditional family structure in its Father's Day campaign to focus on the broader concept of a parental figure.
The There to Care campaign is a compilation of four home videos created by consumers, each aiming to capture a different father figure role.
Nick Soukas, VP Skin Cleansing & Baby Care for Unilever, said the film was sparked by research that caring is a true side to masculinity and 75% of men believe that it has a positive impact on society.
"That's why, this Father's Day, we want to acknowledge the many ways that men are making a significant impact by caring for others, and create an opportunity to thank them too," he said.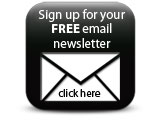 Dove is asking consumers to join the digital conversation using #ThereToCare.
Companies