Dove asks women to #LoveYourCurls
The new campaign takes a look at women's attitudes towards curly hair
Dove has launched a new campaign encouraging women with curly hair to embrace their natural waves.
The Dove Hair: Love Your Curls campaign and film features a selection of stories that show young girls' relationships with their curls. The campaign has launched alongside the brand's new range Dove Quench Absolute. The campaign is using the hashtag #LoveYourCurls.
Dove Hair also commissioned a global study, which found only 10% of women in the US with curly hair feel proud of their hair and only four in ten girls with curly hair think their hair is beautiful.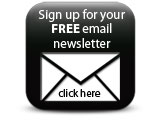 "At Dove, we recognise that there is a very complex relationship between a woman and her hair," stated Rob Candelino, VP of Unilever Haircare. "Our Love Your Curls campaign is intended to inspire millions of women to feel confident about embracing their natural curls. If women show the world just how much they love their hair, they will positively impact the next generation to do the same."
Companies