Dove breaks down definition of beauty with Kelly Rowland 'Crown' single
The #MyHairMyCrown initiative hopes to inspire confidence in young girls after a study found nearly 50% are self-conscious about their hair
Dove has entered a new partnership with American singer and actress Kelly Rowland, to help inspire confidence in young girls.
After conducting a survey on body confidence, the Unilever-owned brand found nearly 50% of young women are self-conscious about their hair.
As part of the initiative, the former X Factor judge and Dove have released a song titled 'Crown' to encourage self-confidence.
The video opens with young girls telling their story about being bullied for their hair style or colour.
The ex-Destiny's Child band member said she related to the young women.
She said: "Growing up, I felt many of the pressures young girls face today when it comes to embracing their hair, but my mum always tells me that your hair is your crowning glory and you should wear it proudly.
"This song is very personal to me and, having met many of the real girls who inspired it I am incredibly proud to be partnering with Dove to spark this conversation and encourage girls everywhere to love their hair."
In 2018, after Dove partnered with Cartoon Network to tackle body confidence in young people and hired models with skin conditions to promote its DermaSeries range.
Piyush Jain, Unilever's President of Marketing and General Manager of Hair Care, said: "Dove wants all young girls, and women, to have the confidence to wear their hair anyway they choose, and to see their hair as a source of confidence, not anxiety.
"As a brand we are committed to celebrating all hair types, especially for young girls who start thinking about their hair's appearance as early as age 7."
Dove's Global Self-Esteem Ambassador, Jess Weiner, and Self-Esteem Educator, Dre Brown, will lead workshop designed to address topics around expressing self-confidence.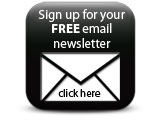 Companies