Dove encourages all women to love their hair
Brand promotes expanded view of "beautiful hair" with new digital campaign
Dove is taking on beauty standards again with a new campaign, this time focusing on hair. The brand says that eight out of ten women in the US feel pressured to wear their hair in a certain way and 81% said that hair shown in adverts and the media makes them feel bad about their own hair.
The #LoveYourHair campaign and film challenges conventional standards of beauty and seeks to remind women that beautiful hair is not defined by these ideals. Dove aims to showcase and celebrate all types of hair including different styles and textures.
Dove is also working with Elizabeth Benedict, the Editor of Me, My Hair and I: Twenty-seven Women Untangle an Obsession, to help decode women's relationship with their hair and better understand the impact it has on their self esteem. Benedict said: "I'm thrilled to be part of the Love Your Hair campaign because it fits perfectly with what I've learned talking to women across the country about hair. We need to love our hair and ourselves more and those two things are intrinsically connected."
"Our Research indicated that the vast majority of women don't actually love their hair, and most feel tremendous pressure to conform to societal beauty norms. This was heartbreaking to us," Rob Candelino, Vice President of Marketing and Unilever and General Manager of Hair Care, said. He added: "Dove believes that all women are beautiful. We work to help women see their hair as a source of confidence that never holds them back. The Dove #LoveYourHair initiative is designed to celebrate all the wonderful, real life stories of women who choose to quiet these outside pressures and wear their hair the way they themselves feel most beautiful and confident."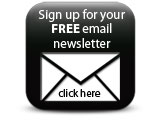 Dove is also encouraging consumers to join the campaign and share photos of their own, unique hair styles on Instagram, Twitter and Facebook using the hashtag #LoveYourHair.
Companies