Dove launches Advanced Hair Series
The collection comprises three new premium hair care ranges to suit individual hair needs
Dove Advanced Hair Series is a collection of three new premium hair care ranges to suit individual hair needs.
The Oxygen & Moisture range adds body and volume to fine, flat hair, while the Youthful Vitality range revitalises thin, ageing hair. Finally, the Pure Care Dry Oil range nourishes dull, dry hair.
The products feature a more premium look than the existing Dove Hair Care products, and each range carries a different eye-catching colour flash to highlight its USP and help consumers to select the right products for their needs.
Bethany McCrave, Dove Hair Assistant Brand Manager, says: "As a brand with such a rich heritage, and with 15 years of research behind them, our new premium ranges demonstrate that we are keen to continue to drive innovation into the hair care category. Dove Advanced Hair Series contains expertly created formulas, offering consumers superior hair care solutions that are specific to their individual hair needs. Luxurious product formats encourage shoppers to trade up, therefore driving total category growth."
The launch is being supported by a £2.5m media spend across print, sampling, in-store, digital and TV.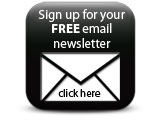 RRP From £5.99, Unilever UK, dove.co.uk.
Companies